Foundation to Finish
Rick and I packing in the Sierras - the horse we are packing is Mac as a 3 year old.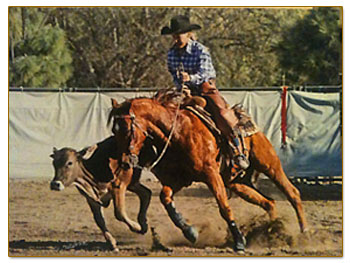 Under Sheryl and Rick's training, you can build on a strong foundation and guide your horse to be the best at what he likes to do.
Regardless of what the each horse's fear may be, proper training will build a confident and willing horse able to face any challenge.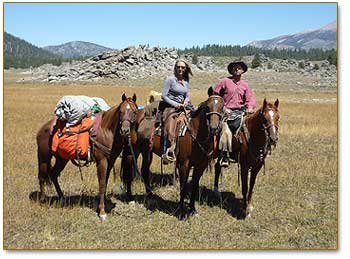 As a 6 year old, Mac and Sheryl working the cow in competition and preforming a reining pattern in competition.